Welcome to the Extra Point
We have one goal: teach our students how to score higher on standardized tests. Our content certified teachers help each student develop an individualized strategy for taking the ACT. Our program provides content area test-taking strategies and in-depth content review. This formula has helped our students increase 4 composite points (average) on the ACT.
Our ACT courses are designed to help you improve your ACT score. Our classes focus on test taking and pacing strategies, content area review, content area practice tests and full length practice tests. You may take individual content courses or the Full Program.
This 38-hour Full Program covers all four individual content courses and provides extensive preparation for the entire ACT test. Students will receive a discount for registering for the Full Program. The discount is reflected in the Full Program price.
Each content course is designed to introduce testing and pacing strategies and skills review for the content area. Students practice each of these strategies and skills in a timed, realistic ACT setting. 
Goal setting is an important component of the class. It is important that students complete coursework and track results as guided by the instructor to reach goal scores.  Instructors will suggest personalized strategies based on these tracked results. 
Our team is only made up of content certified teachers.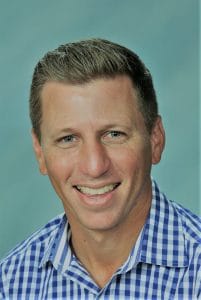 The Extra Point: ACT Math & Science
Kevin Landry is co-owner of The Extra Point, LLC. He has been a teacher for 21 years, teaching math, economics and science. He has taught Algebra 1 Honors, Geometry, Geometry Honors, Algebra 2, Algebra 2 Honors, Probability and Statistics, Advanced Math, Personal and Family Finance, AP Economics and Biology. Mr. Landry has an undergraduate degree in Finance, an alternative certification in mathematics education, a Master's Degree in Educational Technology and a National Certificate in Online Learning. Mr. Landry taught at Catholic High School (2002-2007) and St. Joseph's Academy (2009-2020). Mr Landry was the Assistant Principal of Curriculum & Instruction at St. Michael the Archangel High School in Baton Rouge, LA from 2020-2022.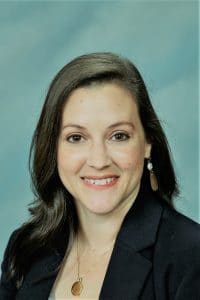 School: St. George Catholic School 
The Extra Point: ACT English & Reading
Shannon Landry is co-owner of The Extra Point, LLC and has been a teacher for 15 years. She has taught English, reading, social studies, religion and journalism.  Mrs. Landry has an undergraduate degree in Criminal Justice and an alternative certification in middle school English Language Arts and Social Studies. Mrs. Landry currently teaches at St. George Catholic School.